Hardwood Flooring in Casselberry, FL
Transform your home with stunning hardwood flooring from Carr's Flooring America in Casselberry, FL. Whether it's a big or small home improvement project, we've got you covered! Start off with a complimentary, no-obligation consultation right at your doorstep. Our team will handle everything, from custom measurements to expert installation, with speed, care, and precision.
Discover a wide selection of hardwood floors at our showroom. From oak to maple finishes, we have it all! Your dream floor is just a visit away. Thanks to our nationwide network of 500 stores, we can access North America's best brands and manufacturers, guaranteeing top-notch quality. Some of these brands include Shaw, Mannington, Kahrs, and many more.
Browse our online catalog or visit our local showroom for samples from select brands. Let's make your home a masterpiece with our fabulous hardwood flooring. Visit Carr's Flooring America in Casselberry today!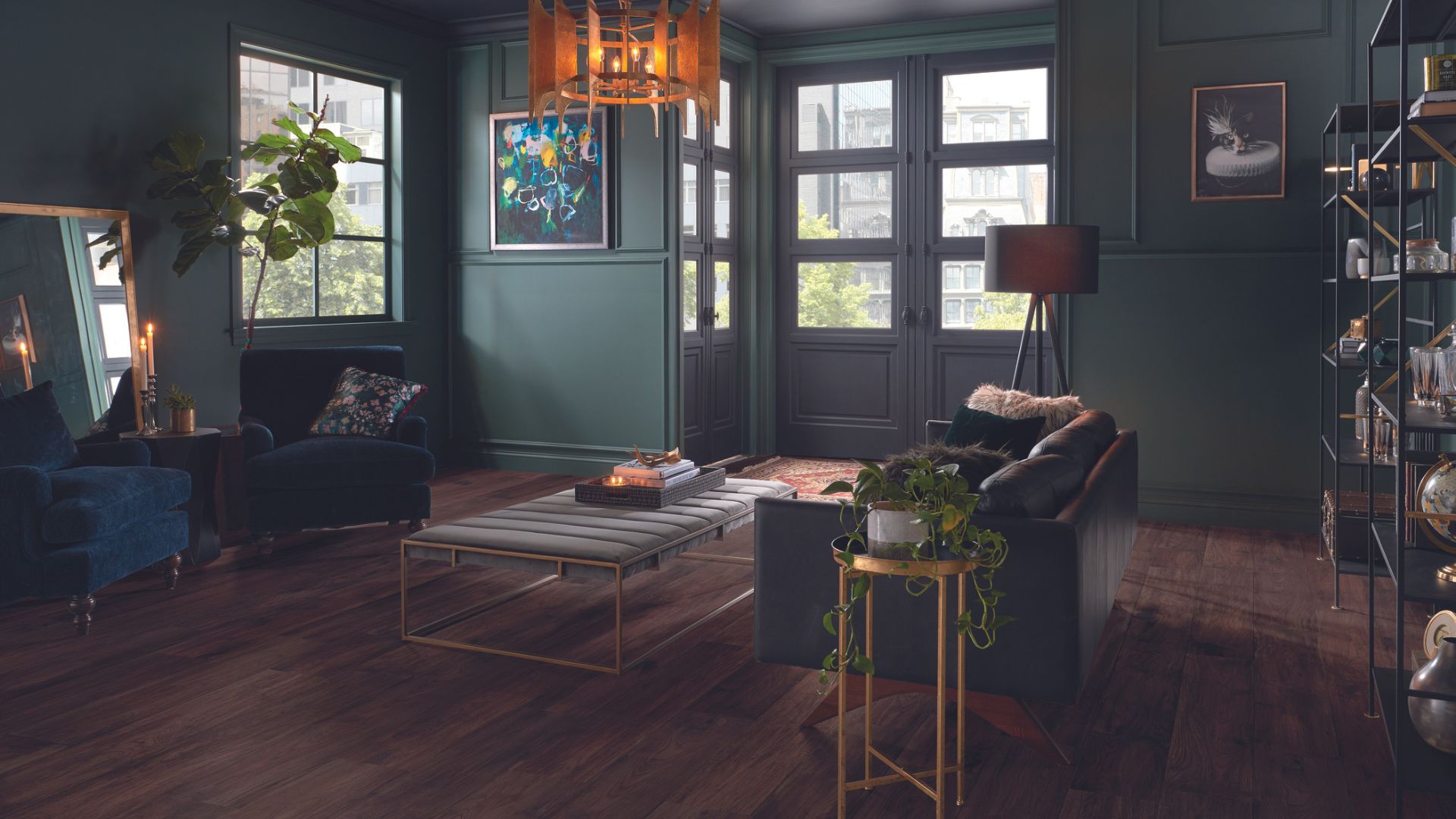 Innovative Engineered Hardwood Flooring
Discover the magic of engineered hardwood - a top choice in flooring that's gaining popularity right here in Casselberry. This innovative option is all about strength and versatility. Imagine layers of plywood-like materials working together to create a moisture-resistant marvel. On top of that, the engineered planks are dressed with a genuine wood veneer, giving you that classic solid hardwood plank appearance and feel. Plus, here's the best part - it won't warp or swell, even in our humid Florida areas!
You can trust this flooring wonder in rooms like the bathroom, kitchen, and basement, where moisture levels can be high. Embrace the confidence that comes with having a stunning and practical floor. It's the perfect fit for our local Casselberry homes.
If you're ready to explore the beauty of engineered hardwood, come to Carr's Flooring America. Our friendly team will show you all the fantastic options available and help you pick the ideal flooring solution for your space. Let's get started transforming your home today!
Why Choose Hardwood Flooring for Your Casselberry Home?
When it comes to upgrading your home, hardwood flooring is a clear winner! Not only does it bring a touch of timeless elegance to your space, but it also offers a bunch of fantastic benefits that you'll love. Check out why hardwood is the ultimate choice for your flooring needs:
Unmatched Durability: With hardwood floors, you're investing in flooring that can stand the test of time. It's tough enough to handle our lively Florida lifestyles, from kids and pets to those summer beach days!
Easy to Clean: Say goodbye to hours of scrubbing. Hardwood floors are a breeze to maintain and keep clean. Just a quick sweep and a damp mop, and you're good to go!
Healthy Indoor Air: For our allergy-prone friends, here's a bonus: hardwood floors don't trap dust, pet dander, or allergens like carpets do. Say hello to cleaner, healthier indoor air.
Natural Beauty: Each plank is a unique work of art, showcasing real wood's natural patterns and colors. It brings warmth and charm that no other flooring can match.
Versatile Styles: From classic oak to hickory, our hardwood options suit any decor style, whether you prefer a cozy cottage feel or a modern aesthetic.
Adds Value to Your Home: Hardwood flooring is a smart investment. Not only does it increase your home's resale value, but it also makes it more appealing to potential buyers.
Hardwood Flooring and Florida's Humidity
In humid Casselberry, FL, hardwood floors stand strong as an excellent choice. With its layered constructions, engineered hardwood offers superior moisture and humidity resistance compared to solid wood. Its cross-directional lamination ensures stability, minimizing expansion and contraction due to humidity changes. Ideal for damp-prone areas like bathrooms, kitchens, and basements.
Proper acclimation and professional installation are crucial for lasting performance. Let hardwood planks adjust to indoor conditions and enlist experts for installation, reducing humidity impact. Implement humidity control measures, like dehumidifiers and ventilation, to enhance hardwood floor durability. Enjoy the timeless beauty of hardwood floors in Casselberry without humidity worries!
Professional Hardwood Flooring Installation
Achieve the results you want with a professional installation of your hardwood floors. Trust in our specialists to efficiently and correctly place your new hardwood floors the first time. We have the experience, skill, and tools necessary, and all our work is backed by an unparalleled warranty and guarantee system. Feel comfortable entrusting your installation to our in-house team, as we offer an impressive Ultimate Confidence Guarantee. Should you be dissatisfied with your new floor, call us within 30 days of installation, and we will replace it with a similar model, free of charge.


Contact us to learn more about our hardwood flooring selection and installation services. We proudly serve customers in Casselberry, Sanford, Apopka, Leesburg, Altamonte Springs, FL, and the surrounding communities.