Eye-Catching Luxury Vinyl Planks in Casselberry, FL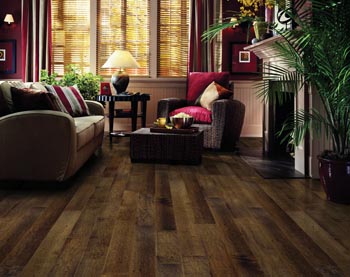 Luxury vinyl planks in Casselberry, FL, are changing the way homeowners look at vinyl flooring. While durability has never been an issue, in the past, the appearance of vinyl could come off as a bit uninspiring. Luxury vinyl plank floors are different. Available in a variety of different designs, colors, and textures, this flooring option easily fits into any look you want to create for your space.
One of the most impressive aspects of LVP flooring is how it is capable of perfectly mimicking the look of hardwood and natural stone. Come on down to Flooring America's flooring showroom see this beautiful flooring for yourself, and speak to one of our helpful staff members. We will be happy to answer any questions you have as well as show you direct comparisons of LVP, natural stone, hardwood, and any other type of flooring you could want.
A Floor for Any Room in Your Home
Some types of floors do better in certain types of rooms, but luxury vinyl planks do well in just about every room in your home. Rooms prone to wear, tear, or moisture, such as bathrooms or kitchens, are no match for the durability of vinyl flooring. LVP is designed to stand strong through all of the trials and tribulations of even the most well-used space, and still look as good as new at the end of the day.
This makes it a great option when you want the look of hardwood or natural stone in a space that may not be compatible with those types of flooring options. Our luxury vinyl planks look just like their natural counterparts, which means most people won't know that you didn't choose natural hardwood.
The Installation of Your Luxury Vinyl Plank
Picking out the right type of floor for your property is only the first step. Equally as important is choosing the right team to install it. Luckily, the staff at our flooring store is the professionals when it comes to providing luxury vinyl plank floor installations. We are able to deliver a floor that looks and works just as good in your home as it did in the showroom.
With installation by our team, you can rest easy knowing that the entire installation was performed the right way the very first time. So come on down to our showroom today to pick out your new floor, and make sure you ask us about our high-quality installation services.

Contact us to find out more about our luxury vinyl planks. We proudly serve customers in Casselberry, Florida, and the surrounding areas.