Luxury Vinyl Tile in Casselberry, FL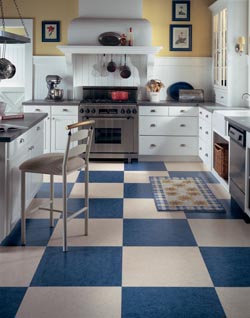 Don't let old or outdated floors detract from your home any longer. If you're tired of flooring that exhibits excessive wear and tear, then it's time to consider replacement. Flooring replacement is a home improvement project capable of enhancing interior designs and improving property value.
To take advantage of results like this, entrust your upcoming project into the hands of our professionals. As a flooring business, we offer selections and services capable of satisfying homeowners with a wide range of budgets. To guarantee the look you want for less, we recommend an option like luxury vinyl tile.
Shop the Lines & Collections at Our Luxury Vinyl Tile Store
Our store and showroom is committed to providing clients with the latest in flooring fashions. This is why we carry lines and collections from reputable brands. With so many exquisite options to choose from at our business, you are sure to find the perfect surface for a single room or even the entire home. No matter what you have in mind in terms of looks or longevity, you can depend on us to point you toward a vinyl product that satisfies in all respects.
Luxury vinyl, commonly referred to as resilient flooring, is designed to repel the most common forms of wear and tear experienced in the home. As its name suggests, you can depend on vinyl to remain durable, no matter how much activity it faces. Not only do resilient floors resist cracks, dents, scratches, and stains, but they also resist water damage in even the most humid environments.
LVT Installation Backed by Impressive Warranties
Unlike the vinyl of years past, today's luxury vinyl mimics the look and feel of a number of high-end flooring materials. When placed properly, it is sure to impress far into the future. We are more than capable of handling the process of LVT Installation on your behalf.
The staff of our luxury vinyl tile store includes a team of in-house technicians who utilize years of experience in order to perform installations in a timely manner. We remain so confident in the work of these installers that we support their efforts with warranties and guarantees unparalleled by the competition.
In addition to the vinyl that is designed to resemble tile, we also carry vinyl plank that both looks and feels like real hardwood. Available in a range of plank sizes, shapes, shades, and textures, this vinyl is ideal for delivering the style you want within any space. Vinyl planks also don't warp or swell in wet areas, making them ideal for use in the bathroom, kitchen, and basement.
Pros and Cons of Vinyl Floors
Vinyl floor is durable and withstands heavy foot traffic. It'ss comfortable and minimizes noise, an important factor for owners with kids or pets. It is usually cheaper than many other types of flooring and is easy maintain. Vinyl flooring comes in a wide variety of colors and patterns to go with many types of decor, including realistic wood grains.
Alternately, vinyl floors do not stand up well to specific heavy loads and can be damaged by sharp objects. Colors may fade with exposure to too much sun and can be damaged by high or low extreme temperatures. Typically vinyl is not recommended for an outdoor or combination of indoor/outdoor use.
Successful installation of vinyl flooring is determined by the subfloor. Vinyl tiles needs a smooth surface, because any flaws and imperfections will come through as raised bumps or an indentations. Usually the best subfloor is a high quality plywood. Many manufacturers do not recommend laying vinyl over more than a single layer of existing vinyl, and generally won't guarantee the flooring if more than one layer of vinyl is beneath. Another potential problem with laying over existing vinyl is the lower layer may be patterned and the texture can eventually show through.
Contact us for more information about our 12 month financing plans. We proudly serve customers throughout Casselberry, Sanford, Apopka, Leesburg, and Altamonte Springs, Florida, as well as the nearby communities.