Wood Tile in Casselberry, FL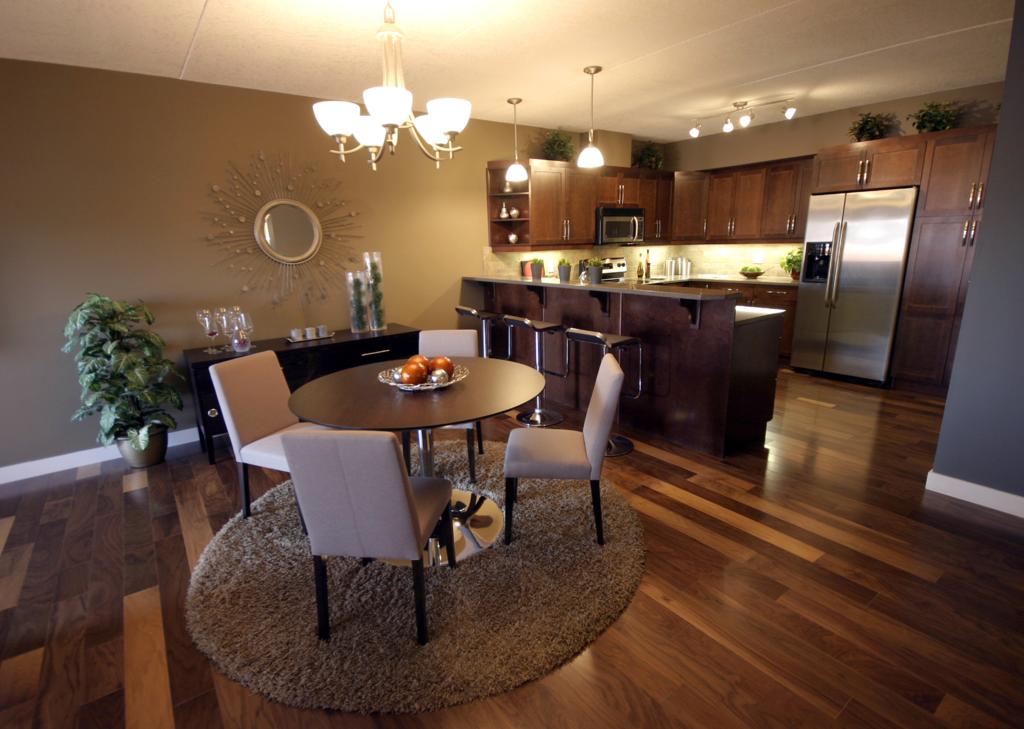 Remodeling your interior is an investment. To that end, it makes sense to renew your flooring when you have the chance. Make your interior look like new with wood tile in Casselberry, FL. At our flooring showroom, we empower you to turn your remodeling efforts toward a new, exciting direction. Browse our selection of "tile-like wood" and gain inspiration for your next project. Our team makes it easier to turn your ideas into a work of art you can enjoy every day.
The stunning look of hardwood flooring enhances any space in which it is placed. For homeowners that have active families, it always pays to look after new flooring options that strike a good balance between strength and artistry. Tile wood is a great selection that offers that natural beauty of wood, while providing the everyday durability of materials like ceramic or vinyl.
Solid and engineered hardwood flooring are highly praised for their natural appearance, distinct feeling underfoot, and ability to establish a sense of timelessness to any room. Homeowners seeking to add this brilliance but with more user-friendly features can elevate their interiors with wood tile floors. As its name suggests, "wood tile" is a subset of vinyl or ceramic tile flooring that is designed to mimic the appearance of hardwood. This flooring has increased in popularity due to its toughness, visual appeal, and high degree of customizability.
Take Your Interior Design Further with Ceramic Wood
Ceramic tile has long been established as a favorite flooring material. Its dense composition makes it a strong choice for rooms that encounter heavy foot traffic, like kitchens, bathrooms, and common areas. It is also highly customizable, as tile can be shaped into different sizes and be arranged in creative patterns. Ceramic wood combines strength and artistry to create a natural look your family and guests will certainly appreciate.
Thanks to contemporary manufacturing methods, ceramic wood successfully emulates the appearance of natural hardwood. Right down to the unique grain patterns and popular finishes, this flooring option is sure to be a welcome addition to the kitchen, bathroom, or basement. Ceramic tile is a long-lasting option that will give your interior a distinct ambience.
Likewise, wood tile floors are also available in "luxury vinyl." Vinyl is a composite material that is composed of many different layers. Each layer works together to create a resilient flooring material that looks great for everyday use. It is a favorite selection of households with children and pets, as vinyl is waterproof and easy to maintain. Much like our ceramic inventory, we carry many different designs that take on the appearance of the popular wood species.
Wood Tile Floor Installation on Your Schedule
When you visit our showroom, you are able to enter with ideas and come out with a solid plan. Our knowledgeable sales associates can help you locate the wood tiles you need to impart a distinct atmosphere for your interior. Whether you are remodeling a single room or your entire home, we have you covered.
After making your selection, our company is also on-hand to complete your wood tile floor installation. Our team of well-trained and experienced technicians will ensure your investment is measured and placed to serve you well for years. As a result, you save time and energy, all while increasing the value of your property.
Contact us to learn more about your wood tile flooring options. We proudly serve property owners throughout Casselberry, as well as Sanford, Apopka, Leesburg, and Altamonte Springs, Florida, as well as the surrounding area.